Welcome to Simply Bathing
Providing Accessible Bathing & Showering Solutions
We offer a design and fitting service across the North West of England, so if you are looking for advice or thinking of choosing a Walk-in bath or shower, then why not get in touch and let's see if we can help you regain your independence once again.
Experts in Disabled & Mobility Bathrooms
As a genuine family run business we take a great deal of pleasure in knowing our customers specific needs and requirements. With our extensive experience in mobility adaptations we believe we are well placed to give you informative and practical advice on the best products to suit you.

Walk In Baths
A walk in bath from Simply Bathing will allow you to relax and bathe in comfort and safety once again. All our baths are user friendly and come with a host of features that will enhance your bathing experience and let you regain your independence again.

Walk In Showers
All our walk in showers feature ultra low level trays to ensure that entering and exiting the shower area is as safe and simple as possible. All shower trays can also be fitted to give complete level access to give easier access, or to be used if wheelchair access is required.

Wet Rooms
A wet room is a totally waterproofed or tanked bathroom with a shower area at the same level as the rest of the floor. The water drains away through a flush drain within the shower area. A truly open plan wet room removes the need for an enclosure for walk in showers.

Why Choose Us
With our extensive experience in mobility adaptations, we believe we are well placed to give you informative and practical advice.

Designing your bathroom
We will sit down with you and discuss your personal requirements and what you would want to achieve and expect from your bathroom makeover.

Your bathroom makeover
Our team of installers are qualified in every aspect of bathroom makeovers and are competent in all relevant trades.

Upon completion
Once your new easy access bathroom is complete our installation team will fully demonstrate how to use your new products safely.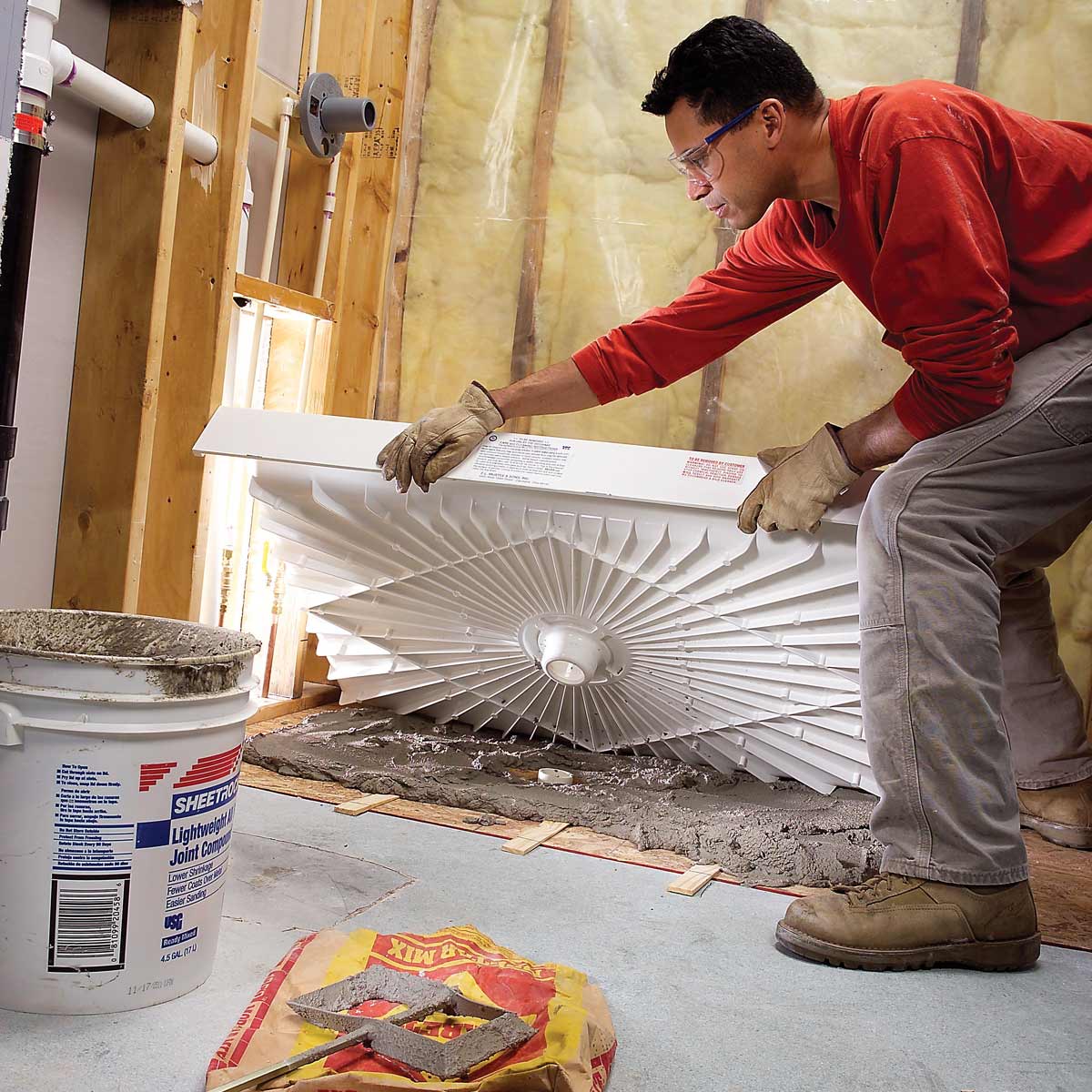 At Simply Bathing we recognise that there comes a time when bathing becomes increasingly difficult and even dangerous due to the constraints of a conventional bathroom layout.
We fully understand everyone has their own specific needs and requirements, and we believe with our experience we can find a practical and stylish solution to enable you to bathe safety again. You will then be able to enjoy your continued independence in a safe and accessible environment.
A professional and courteous service at all times
A bathroom individually designed and tailored to suit your specific needs
A guaranteed written price with no hidden extras or misleading offers
Product Lifetime Guarantee*
Our commitment to standards
We typically take only a 10% deposit when we accept an order. You pay the balance of 90% when you are satisfied the job has been completed to your satisfaction. That's how confident we are in our workmanship.